What is entrepreneurial Strategy?
The massive rise of interest in start-ups – by students, founders, media, and the general public – has resulted in a proliferation of advice and tools but has so far lacked a practical guide for how to chart and implement start-up strategy. Entrepreneurial Strategy fills this gap by developing a practical and systematic approach for how to undertake the process of exploring and evaluating the core choices that entrepreneurs need to make as they translate their ideas into a reality. By putting founder choices center stage, Entrepreneurial Strategy offers a guide for entrepreneurs as they make the key decisions shaping their ventures, and a process for making choices in a way that enhances the potential for venture scalability and success.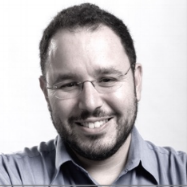 Joshua Gans is the Jeffrey S. Skoll Chair of Technical Innovation and Entrepreneurship at the Rotman School of Management, University of Toronto and Chief Economist at the University of Toronto's Creative Destruction Lab.
Email: joshua.Gans@rotman.utoronto.ca
Twitter: @joshgans
Scott Stern is the David Sarnoff Professor of Management at the MIT Sloan School of Management and Faculty Director of the Martin Trust Center for MIT Entrepreneurship.
Email: sstern@mit.edu
Twitter: @sstern_mit